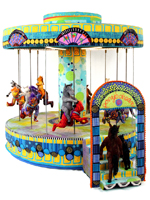 Without a Net
10 works
The circus embodies the splendid and the macabre, both fantasy spectacle and gritty reality. See the video.
View series →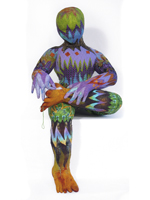 Big Figures
6 works
These larger figures create identity out of collaged and quilted cloth.
View series →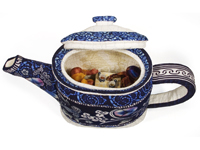 Teapots
5 works
These pieces encompass the cozy, the frightful, and the unexpected. They use interior lighting; Tiger Tea is mechanized.
View series →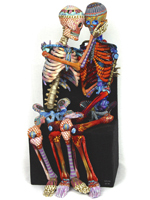 Mortality
4 works
This gestural series conflates opposites: joy and grief, cloth and bones, the fleeting moment and the ultimate end.
View series →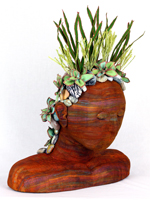 In These Times
12 works
Here is how we spend our time, in all its humdrum glory.
View series →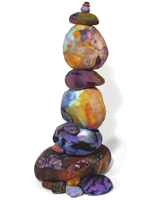 Stones
7 works
A soft and rocky tour-de-force, this series shows the human hand---without the humans.
View series →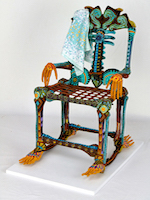 Heirlooms
8 works
Domestic objects made of bones: this series is about daily life, mortality, and the continuing influence of past generations.
View series →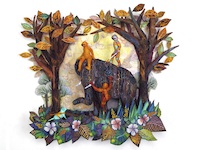 Bent Fables
4 works
When my brain goes sideways through established folklore, this is what emerges.
View series →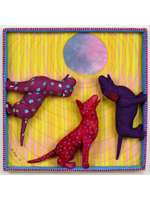 In Support of SAQA
7 works
These small works have been auctioned to raise funds for Studio Art Quilt Associates.
View series →